Dog Obedience Training
Learn the secrets to training your dog in an amazingly fast, easy and effective way. We will teach you how to train your dog so it is enjoyable for both you and your dog. Anytime your dog enjoys something, he will be motivated to repeat that behavior he was rewarded for, as a result, he will gladly and easily comply with the desired behaviors you want. We will teach you both verbal and hand signals so you can successfully communicate with your dog. We also offer training for dogs with disabilities, such as deaf, blind or use a dog wheelchair.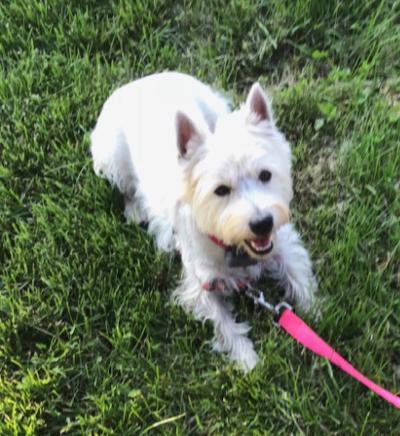 We schedule training lessons in the comfort of your home and at your convenience. Private lessons allows you to receive individual attention. Another benefit is that we can focus on the problem behaviors where they occur. In-home lessons are a great for dogs of any age, including puppies.
Dog Training for Busy Families
We come to your home and train your dog for you while you are at work or on vacation. To make sure your dog continues the trained behaviors, we schedule private lessons with you to teach you how to maintain the training.
We offer Assistance Dog Training for people with disabilities who want to train their own dog. We also offer Skilled Dog Training for people who want to have their dog help them within their home.
Receive professional advice from an experienced dog trainer for any of your dog behavior problems.
---
Private In-Home Training
Loyal Companions offers private lessons conveniently in your home. Our lessons are personalized to your individual needs.
We schedule lessons on the weekdays, evenings and Saturdays.
You have the option of paying for one lesson at a time or purchasing a package of lessons at a discounted rate. We are so passionate about dog training that we keep our prices affordable so you can get the most out of our lessons.
Individual Lessons for $100 each.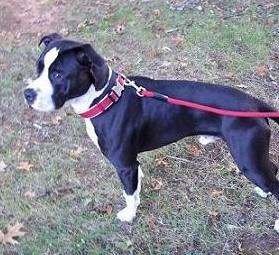 Solving Specific Behaviors - Dogs that already know basic obedience commands and manners, but have a couple of behavior problems can benefit from this program. One example is training dogs to walk nicely on a loose leash.

3 lesson program for $285



Living Peacefully With Your Dog – This is a great in-home training program to teach your dog basic manners and obedience.

Here are some of the benefits:
Your dog will learn important obedience commands and behaviors that you specifically need. For example, loose leash walking, listening and coming the first time you call your dog, greeting people politely without jumping on them, eliminating counter surfing, laying down and settling, sitting and staying instead of bolting through the door, plus much more.
We will first meet for an initial consultation, behavior assessment, discuss your training goals, demonstrate our training method, plus teach you and your dog some important commands. The initial consultation and training lesson is 2 hours long.
During the initial consultation, we will develop a training plan that is specifically designed for your personal dog training goals.
The remaining private in-home lessons are 1 hour - 1 1/2 hours long.
Typically accomplished in 5 lessons, but we will come to your home for a couple more lessons to make sure your training goals are reached.
Unlimited telephone support on any previous training at no additional charge.
5-7 lesson program for $450
Advanced Dog Training - The prerequisite for this program is any of our dog training programs that are 5 lessons or more. The training is private in-home lessons that teach you and your dog more off leash control and more advanced commands.

Please call for rates.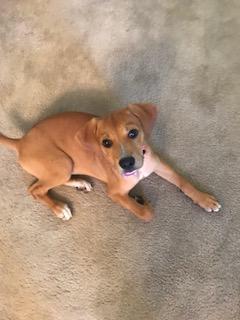 Puppy Education & Training - We will teach you basic care and training for your puppy. Learning how to communicate with your puppy and teaching him proper manners as soon as possible, before any problem behavior start, is extremely important and beneficial to living in harmony with your new best friend. We will go over essential information, such as no biting, no jumping on people, only chewing on dog toys and housetraining which will ensure he will grow up obedient, happy and confident.

Typically accomplished in 5 lessons, but we will come to your home for a couple more lessons to make sure your training goals are reached.

5-7 lesson program for $450




We also offer free telephone advice for anyone thinking of adopting a new puppy.




---



Online & Telephone Training

Receive professional advice with an hour long personal telephone training consultation, given at your convenience. You will also receive step-by-step instructions on important commands and behavior modification techniques that were taught so you can live in harmony with your dog, which is delivered right to your e-mail or as a PDF.

All these lessons are tailored to your specific situation.

The on-line lessons are only $17 each. The telephone sessions are initiated by us, therefore you will not have to pay any long-distance fees.

Payments can be made using cash, check, money order or certified check (all from US bank accounts) or PayPal.

To take our on-line & telephone training, just e-mail us at Loyalcompn@aol.com ("On-line lessons" should appear in the subject line) and give us as much detail as you can about your particular situation. Once we receive it, we will send you a questionnaire so we can give you the best training advice.

Note: Your information will never be disclosed, sold or given to anyone.



---



Satisfaction Guaranteed - We will come back for a free lesson, if your pet's behavior problem comes back.

Receive a 10% discount for any new customer referrals!

Serving Frederick, New Market, Lake Linganore, Spring Ridge, Ijamsville, Mount Airy, Urbana and surrounding areas in Frederick County, Maryland for private in-home training.

Serving anywhere in the U.S. for online trainer services.

Contact us at 301-865-4773 or Loyalcompn@aol.com for more information and a training consultation.



"I think dogs are the most amazing creatures; they give unconditional love. For me they are the role model for being alive." – Gilda Radner