Cat Behavioral Training
Cats can be easily trained and their inappropriate behaviors modified using cat-friendly training techniques. Your cat can learn to use the scratching post instead of your furniture when he or she needs to sharpen his or her nails or your cat can learn or re-learn to use the litter box. Cats can also learn some basic obedience commands.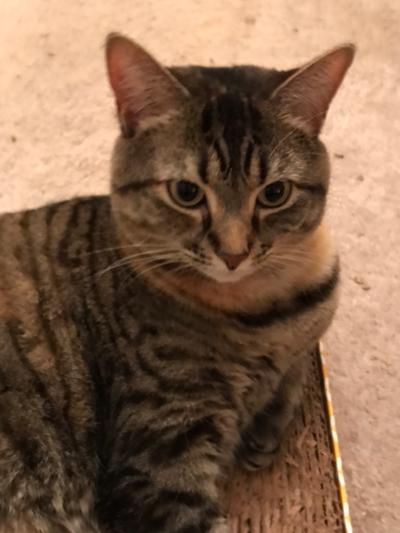 Private In-Home Training
Loyal Companions offers private lessons conveniently in your home. Our lessons are personalized to your individual needs.
In-home lessons are $85 each.
We schedule lessons on the weekdays, evenings and Saturdays.
Online & Telephone Training
Receive professional advice with an hour long personal telephone training lesson, given at your convenience. You will also receive step-by-step instructions on behavior modification techniques that were taught, which is delivered right to your e-mail or as a PDF.
All these lessons are tailored to your specific situation.
The on-line lessons are only $27 each. The telephone sessions are initiated by us, therefore you will not have to pay any long-distance fees. Payments can be made using cash, check, money order or certified check (all from US bank accounts).
To take our on-line & telephone training, just e-mail us at Loyalcompn@aol.com ("On-line lessons" should appear in the subject line) and give us as much detail as you can about your particular situation. Once we receive it, we will send you a questionnaire so we can give you the best training advice.
Note: Your information will never be disclosed, sold or given to anyone.
---



Satisfaction Guaranteed - We will come back for a free lesson, if your pet's behavior problem comes back.

Serving Frederick, Spring Ridge, Ballenger Creek, New Market, Lake Linganore, Ijamsville, Urbana, Yellow Springs, Wormans Mill, Mount Airy, Middletown and surrounding areas in Frederick County, Maryland for private in-home training.

Serving anywhere in the U.S. for online trainer services.

Clients who refer our services to someone who signs-up for our training will receive a free training lesson.

Contact us at 240-357-6047 or Loyalcompn@aol.com for more information and a training consultation.



"Cats want you to think they can't be trained, so instead they train you" – Jean White