Cat Behavioral Training
Cats can be easily trained and their inappropriate behavior modified using cat-friendly training techniques. Your cat can learn to use the scratching post instead of your furniture when he needs to sharpen his nails or your cat can learn or re-learn to use the litter box. Cats can also learn some basic obedience commands.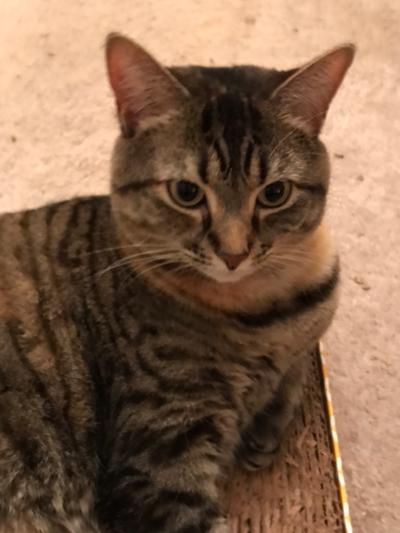 Private In-Home Training
Loyal Companions offers private lessons conveniently in your home. Our lessons are personalized to your individual needs.
In-home lessons are $85 each.
We schedule appointments for the weekdays, evenings and Saturdays.
Online & Telephone Training
Receive professional advice with an hour long personal telephone training lesson, given at your convenience. You will also receive step-by-step instructions on behavior modification techniques that were taught, which is delivered right to your e-mail or as a PDF.
All these lessons are tailored to your specific situation.
The on-line lessons are only $17 each. The telephone sessions are initiated by us, therefore you will not have to pay any long-distance fees. Payments can be made using cash, check, money order or certified check (all from US bank accounts) or PayPal.
To take our on-line & telephone training, just e-mail us at Loyalcompn@aol.com ("On-line lessons" should appear in the subject line) and give us as much detail as you can about your particular situation. Once we receive it, we will send you a questionnaire so we can give you the best training advice.
Note: Your information will never be disclosed, sold or given to anyone.
---



Satisfaction Guaranteed - We will come back for a free lesson, if your pet's behavior problem comes back.

Receive a 10% discount for any new customer referrals!

Serving Frederick, New Market, Lake Linganore, Spring Ridge, Ijamsville, Mount Airy, Urbana and surrounding areas in Frederick County, Maryland for private in-home training.

Serving anywhere in the U.S. for online trainer services.

Contact us at 301-865-4773 or Loyalcompn@aol.com for more information and a training consultation.



"Cats want you to think they can't be trained, so instead they train you" – Jean White