Dog Training for Busy Families
Day Training is a great option for busy families. A dog trainer will come to your home and train your dog while you are at work. One of the huge benefits is that we do the training where most of your dog's behavior problems occur.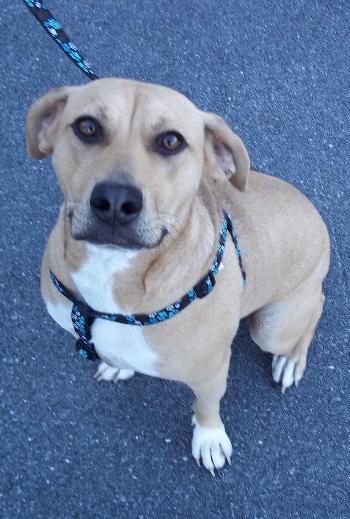 Individual Day Training Lessons - We come to your house for 30-45 minutes and train your dog while you are at work. This option is only available after you have signed-up for one of our Private In-Home Dog Training programs that are 5 lessons or more.

Each lesson is $80



Ultimate Day Training Program - This is an alternative to Board & Train except, instead of your dog going to a boarding facility to be trained, a dog trainer comes to your home, while you are at work, and does the training for you. Your dog gets to stay in the comfort of your home and you get to enjoy his or her company after work. To ensure that your dog continues the trained behaviors, we teach you how to maintain the training with private lessons. This speeds up the training process because we spend one-on-one time alone with your dog, training him or her the commands needed and teaching appropriate behaviors.

Here are some of the benefits:
Your dog will learn important obedience commands and behaviors that you specifically need. For example, walking nicely on a loose leash, stopping excessive barking, listening and coming the first time you call your dog, greeting people politely without jumping on them, "drop it", "leave it", "heel" (walking next to you), "go to your place", eliminating counter surfing, laying down and settling, sitting and staying instead of bolting through an opened door, plus much more.
We will first meet for an initial in-home consultation, behavioral evaluation, discuss your training goals, demonstrate our training method, plus teach you and your dog some important commands. The initial consultation and training lesson is 2 hours long.
During the initial consultation and behavioral evaluation, we will develop a training plan that is specifically designed for your personal dog training needs.
Your dog will receive 5 personalized training lessons for 30-45 minutes during the day.
You will receive 2 follow-up lessons for 1 - 1.5 hours to teach you how to maintain the training.
Unlimited private lessons with you and your dog for up to 6 months after the last lesson.
You also receive ongoing telephone support on any previous training at no additional charge.
8 lessons program for $670
Going on vacation? We can train your dog during our Pet Sitting visits while you are away on vacation or a business trip.
Please call for rates.
---
Satisfaction Guaranteed - We will come back for a free lesson, if your pet's behavior problem comes back.
Serving Frederick, Spring Ridge, Ballenger Creek, New Market, Lake Linganore, Ijamsville, Urbana, Yellow Springs, Wormans Mill, Mount Airy, Middletown and surrounding areas in Frederick County, Maryland for private in-home training.
Serving anywhere in the U.S. for online trainer services.
Clients who refer our services to someone who signs-up for our training will receive a free training lesson.
Contact us at 240-357-6047 or Loyalcompn@aol.com for more information and a training consultation.